Best new phones 2016 & 2017: You Must See These Phones Before Upgrading
Looking to upgrade your phone? Stop. You need to see these amazing new phones first. We've rounded up the best new phones coming in 2016 and 2017, including the best new Android phones, best new iPhones, best new Windows phones, best new Samsung phones, best new Sony phones, best new HTC phones, best new LG phones, best new Huawei phones and more.
Best new phones 2016 & 2017:
Apple iPhone 7:
iPhone 7 UK release date: September 2016
The iPhone 7 will be Apple's brand-new flagship phone for 2016, and following tradition should be announced in September. Although the final release date is still several months away, that hasn't stopped the rumour mill going crazy over the upcoming iPhone.
We've already seen rumours that the new iPhone will feature big design changes, with an all-new D-jack headphone jack, waterproofing protection and an eSIM. Loads of rumours are circulating about the screen too – will it get bigger? Will it feature a curved edge? Will it have a Touch ID display, or edge-to-edge glass?
One things for sure, the new iPhone will be faster than ever, with an A10 processor and embedded M10 motion co-processor, plus 2GB of RAM.
Apple iPhone 7 Pro:
iPhone 7 Pro UK release date: September 2016 (TBC)
The iPad has gone Pro, so why not the iPhone? One of three new iPhone models expected to launch in September 2016, the iPhone 7 Pro will be an even more premium version of the iPhone 7 Plus. So, it'll be even betterer than better, or some other combination of words Apple will make up nearer the time.
In common with the iPhone 7 Plus the Pro should have a 5.5in screen with dimensions of 158.2×77.9×7.3mm, perhaps with a dual-iSight camera setup on the back. Also expect to see the Smart Connector found on the iPad Pro, allowing it to be hooked up to a charging dock or keyboard.
That's just what the rumours say, and we could find the iPhone Pro actually replaces the iPhone Plus. Check out more iPhone 7 Pro rumours here.
Lenovo Phab2 Pro:
Lenovo Phab2 Pro UK release date: September 2016
Announced at June's Lenovo Tech World, the Phab2 Pro won't hit the UK until September (at $500 in the US, with UK pricing TBC). But when it does, it should be the first Project Tango phone.
Project Tango is, in essence, a Google project that allows a smartphone to detect, map and learn its position relative to the room/world around it without the use of external signals such as Wi-Fi or GPS. It can also detect surfaces and obstacles within your environment, and can recognise known environments.
This means it opens a whole new world of possibilities: developers could create apps and experiences previously impossible on a smartphone, including real-time 3D mapping, measurement of physical spaces and augmented-reality gaming.
There's a 6.4in Quad-HD screen, an octa-core 1.8GHz Qualcomm Snapdragon 652 processor along with 4GB of RAM and 64GB of internal storage (plus microSD support). The battery is huge at 4050mAh, but probably also necessary given the large screen. Oh, and there are four cameras on this beast of a phone.
New Motorola Moto G4 & Moto G4 Plus 2016:
Moto G, G4 Plus UK release date: June 2016
The Moto G is hardly a flagship phone, but it stands out as one of the best budget options with a good all round spec, design and performance. As expected, Motorola unveiled a new version of the Moto G (the Moto G4) and Moto G Plus on 17 May.
Those names might lead you to believe the new Moto G4 Plus is a larger version of the Moto G; actually it's just a premium version, with a 16Mp (rather than 13Mp camera), a fingerprint scanner and potentially more RAM, depending on which storage model you purchase.
Both phones feature a 5.5in full-HD screen, a Snapdragon 617 chip, Adreno 405 graphics and a 3,000mAh battery.
The Moto G4 goes on sale in early June at £169 via Amazon, Argos and Tesco Mobile, while the G4 Plus will be an Amazon exclusive at £199 from mid-June.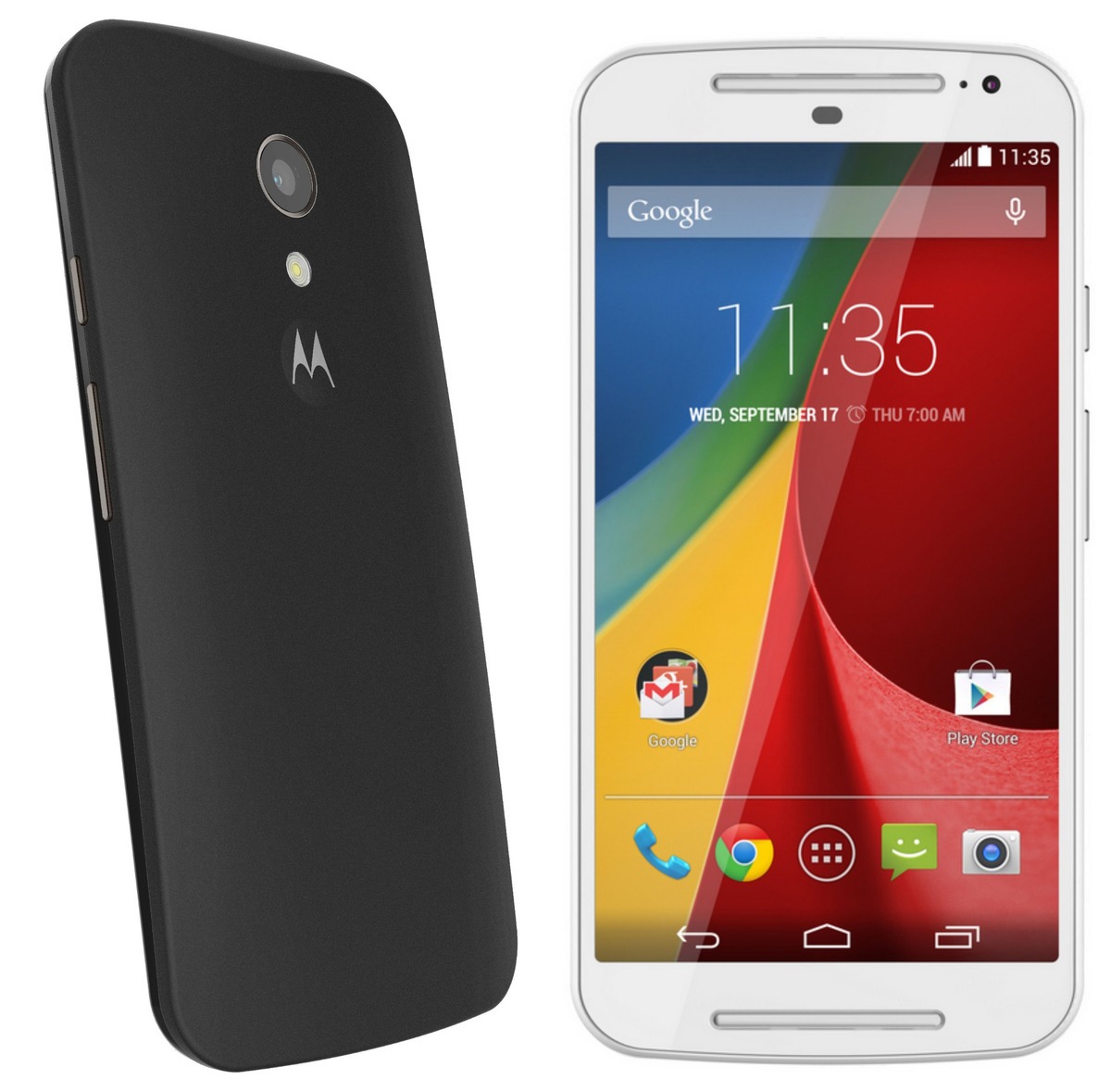 New Moto Z and Moto Z Force:
Moto Z, Moto Z Force UK release date: September 2016
It came as no surprise when Motorola announced two new phones at the Lenovo Tech World Show in early June, and it was even less surprising that they were called Moto Z rather than Moto X (although Motorola insists this is a new- rather than replacement line). But while we were expecting a new Moto Z Play and Moto Z Style, we actually got a new Moto Z and Moto Z Force.
These are indeed the modular phones the rumours were referring to, with new 'Moto Mods'. These snap on to the back of the phone like a rear cover, attaching themselves using high-powered magnets. Moto Mods will be compatible with future Moto Z phones, too.
The first Moto Mod is the JBL SoundBoost, which turns the Moto Z into a tiny boombox. There's also the Moto Insta-Share Projector, which can create a screen of 70in, a Power Pack and Moto Shells.
The Moto Z is claimed to be the world's thinnest phone at 5.2mm, and has a metal aluminium and steel body with a 5.5in Quad-HD AMOLED screen. There's a Qualcomm Snapdragon 820 processor, 4GB of RAM and 32- or 64GB of storage. There are lots of other features too but, interestingly, no headphone jack – you'll need to use an included adaptor with the USB-C port.
The Moto Z Force is a tougher version of the same phone with a second-generation shatterproof screen, which makes it slightly thicker at 7mm. Plus there's a higher-capacity battery and a higher-specified 21Mp rear camera with laser- and phase-detection autofocus.
The phones will be available in the US in the summer (known as the Moto Z and Moto Z Force Droid), but won't hit the UK until September. Prices are still to be confirmed.
 New Nexus 5 & Nexus 6 2016
New Nexus phones UK release date: September 2016 (TBC)
HTC is expected to be the manufacturer behind 2016's new Nexus phones. Huawei is also on the scene, having trademarked the name Huawei 7P, although many believe it will instead be responsible for production of the successor to the Nexus 7 tablet.
One thing that's all but guaranteed is that the new Nexus 5 and Nexus 6 will run the new Android N operating system, for which the Public beta is available now. Google says there will be five previews before we get the final version of Android N, and at I/O it unveiled the first public beta, putting us on track for a late-summer (probably September) release date.
Many of the rumours we've seen so far focus on the new Nexus 6, which is likely to feature a Snapdragon 820 chip. This is more powerful and energy efficient, and builds in support for Qualcomm Quick Charge 3.0.
Expect both phones to come with support for USB-C. Read more new Nexus 5 & Nexus 6 2016 rumours here.